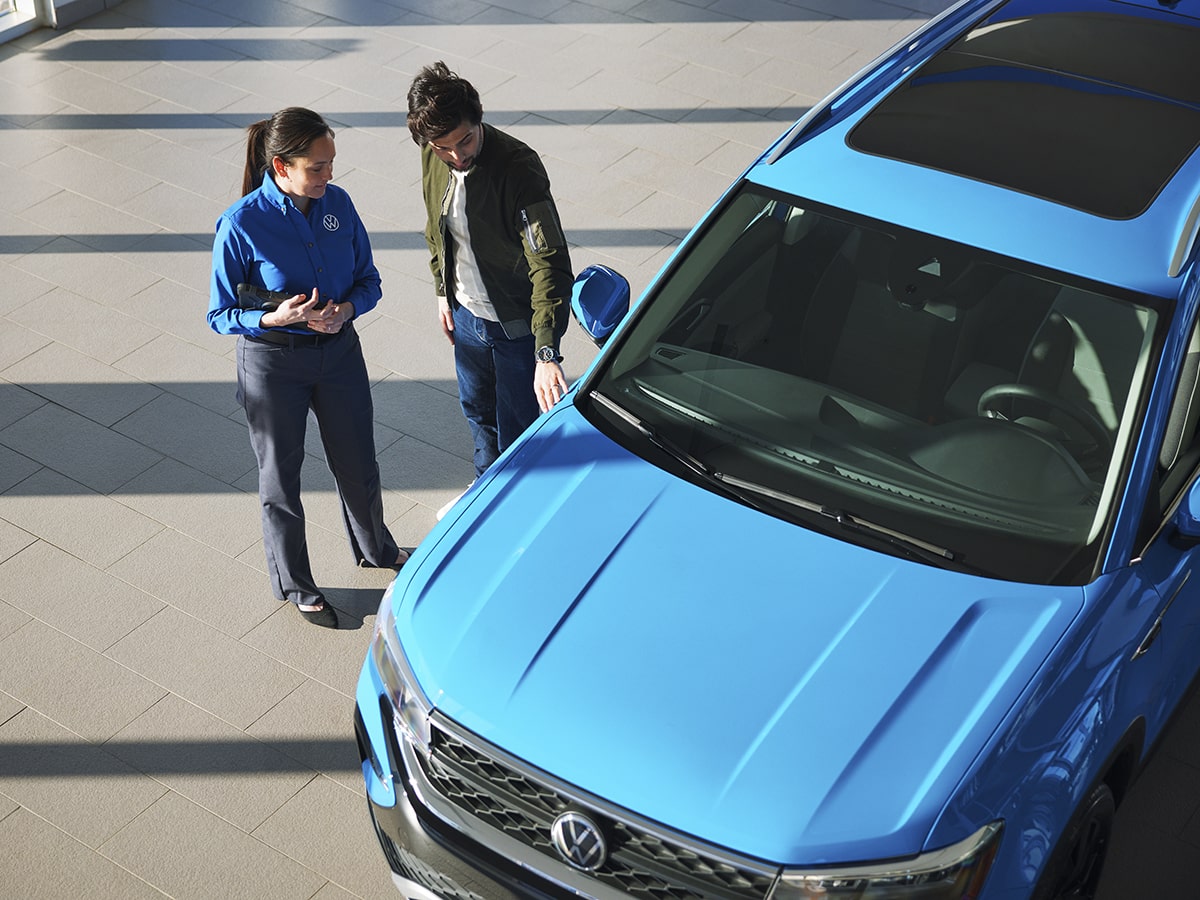 How to Schedule Service at Prestige Imports Volkswagen
What should you do to get certified service and genuine OEM parts for your Volkswagen vehicle in Pleasantville, NY? All you need to do is schedule service today at Prestige Imports Volkswagen, and you'll be on your way. There are a few ways to schedule your service with Prestige Imports Volkswagen. Our telephones are always awaiting your call, but for most customers, online service scheduling is the way to go. After a brief minute or two and some basic information provided to our service department, you'll have a scheduled appointment with a certified Volkswagen technician near you in Pleasantville, NY. If you're new to online service scheduling or just want to make sure you don't miss a step during the process, follow our guide below to schedule your next appointment online at Prestige Imports Volkswagen.
Scheduling Service Online - a Step-by-Step Process
Our online service scheduling is perhaps one of the easiest, most convenient to use in the industry. You won't be clicking back and forth between pages that don't load or links that break - all you have to do is fill out some basic forms, and the rest will take care of itself. Check out our step-by-step guide to see how online service scheduling is done at Prestige Imports Volkswagen.
1. Contact Information
Give us your name, preferred method of contact, and contact information, whether email or phone number.
2. Appointment Information
Select a preferred appointment date and time that works well with your schedule.
3. Service Information
This is where we gather information about your vehicle and what services you need. Enter the year, make, and model information about your vehicle, and select the type of service(s) you need.
If you need to select more than one service, Windows users can use the "control + left click" option to select multiple services. For Mac users, the same function can be performed using "command + left click."
4. Comments
If you have any additional comments or concerns about your vehicle or the services requested, enter them in the Comments section of our online service scheduling page.
5. Review & Submit
Review your information to make sure everything is accurate, and press the submit button at the bottom of the page to confirm your appointment.
Want to Try Online Service Scheduling for the First Time? Schedule a Complimentary Multi-Point Inspection
If you want to try online service scheduling and see what it's all about, take advantage of our complimentary multi-point inspection service to get your vehicle thoroughly inspected at Prestige Imports Volkswagen. Especially if you're a new customer with us, this will help our certified technicians better understand your vehicle in our Pleasantville, NY Volkswagen service department. You'll see why drivers in Thornwood, Hawthorn, Briarcliff Manor, and Chappaqua trust us for service.