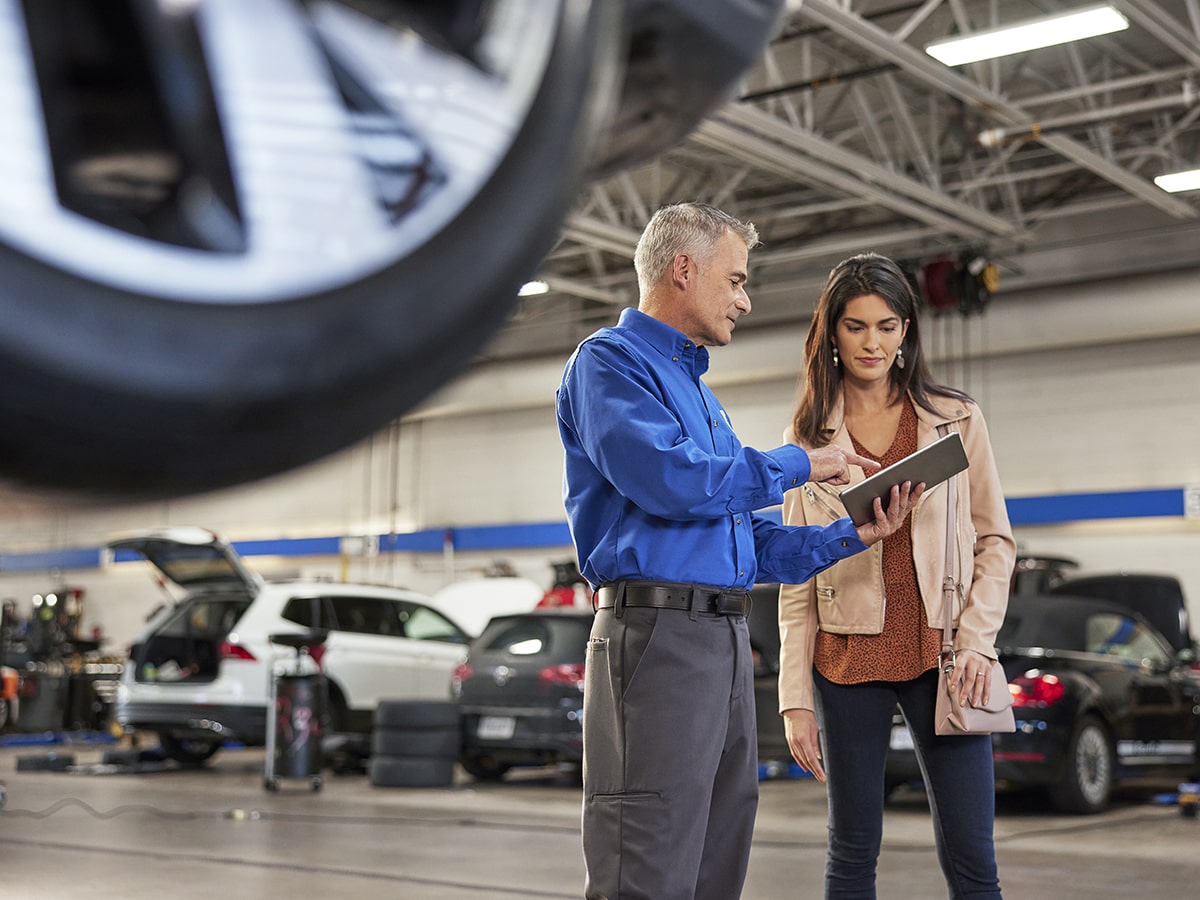 Join Our Team! Automotive Technician Hiring Available in Pleasantville, NY at Prestige Imports Volkswagen
At Prestige Imports Volkswagen in Pleasantville, New York, we are looking for service technicians to join our team. If you have a background in the automotive industry as a service technician or mechanic, we invite you to apply for the position today. Even if you are just starting, we offer in-house training and career advancement opportunities! Stop by or call for more information, then submit your application!
Contact Us
Benefits of Working at Prestige Imports Volkswagen in Pleasantville
Take advantage of this unique opportunity to join a certified service department with a dedicated commitment to high customer service standards. We are known in the community for our timeliness, high-caliber services, and experience with Volkswagen vehicles. As an employee of Prestige Imports Volkswagen, you will receive the many benefits we offer. From sick and vacation days to holiday pay, we offer flexibility and benefits to our service technicians. You will have the opportunity to work within an incredible facility with local experts in Volkswagen vehicles. You will receive on-the-job training from our expert technicians and continuing education so that you can advance your skills and career. Working as a technician in our Pleasantville service department is extremely rewarding, enjoyable, and challenging.
Preferred Background for Service Technician Position
Regardless of your background or skill level, we invite you to apply for the service technician position. We are looking for candidates with a variety of experiences, previous work histories, and education levels. Whether you are just starting in the automotive service industry or are a seasoned veteran, we look forward to speaking with you further about this unique opportunity. We are looking for candidates with a strong work ethic, high service standards, and good social skills. You will be required to discuss maintenance and repair options with customers and explain complicated terminology so that they can understand.
Duties and Responsibilities of Volkswagen Technicians
As a service technician at Prestige Imports Volkswagen in Pleasantville, your primary duties will be to perform automotive maintenance and repair services. This may include vehicle inspections, routine maintenance services such as oil changes, repair services such as brake rotor resurfacing, and the installation of replacement parts. From new car batteries to new filters or a new transmission, you will be expected to install replacement parts correctly in a timely manner. You will be working on all Volkswagen models and will be expected to identify any underlying issues that may require service. When replacement parts are necessary, you will need to communicate directly with the Parts Department. You'll be expected to document any work performed, keep vehicles clean, and test any systems you have worked on before returning the vehicle to the customer. You must follow all state, local, and federal regulations and always provide the highest level of customer service.
Apply to be a Service Technician at Prestige Imports Volkswagen in Pleasantville, NY
If you are ready to join our team at Prestige Imports Volkswagen as a new technician, please apply for the position today. We are conveniently located in Pleasantville, New York, just a short drive from Thornwood, Chappaqua, Briarcliff Manor, and Hawthorne. Feel free to call with any questions or stop in to speak with one of our managers.
Contact Us
Prestige Imports Volkswagen Service Department Amenities
Complimentary Wi-Fi
Complimentary Beverage & Coffee
State-of-the-Art Facility
Extended Hours
Saturday Service Hours