Volkswagen Synthetic Oil Change in Pleasantville, NY
When it comes to auto maintenance, the thing you need to stay on top of most is having your oil changed. Not only can old oil cause problems with your engine, not having enough oil can lead to catastrophic problems. The best thing you can do is visit Prestige Imports Volkswagen for an oil change in Pleasantville every once in a while.
Why Are Oil Changes Important?
A fair bit of maintenance is required to keep your car in good shape, from brake jobs and tire inspections to oil changes. Changing your oil is important because it needs to be done fairly frequently, plus oil plays a big role in lubricating your engine. If you don't have enough oil in your engine or your oil is dirty, your engine will wear down quicker and last for a shorter period of time.
How is Synthetic Engine Oil Different From Conventional?
One thing you need to understand when it comes to oil changes is the difference between synthetic oil vs regular oil. Conventional oil was used for a long time until synthetic blends and synthetic oil replaced it. Nowadays, most vehicles use synthetic oil because it lasts longer and provides better lubrication. However, some people with older vehicles may prefer having conventional oil put in their engine instead of getting a Volkswagen synthetic oil change.
How Often Should You Change Your Oil?
The most important thing to remember when it comes to oil changes is that you need to have them done frequently. You can go a few years without replacing your tires or brakes, but you need to change your oil regularly to make sure you have enough oil, and that it's clean. If you're using conventional oil, it's recommended that you change your oil every 3,000 miles or three months. You can go as long as every 10,000 miles or a full year in between oil changes with synthetic oil. In any case, it's important that you're also having your oil filter changed.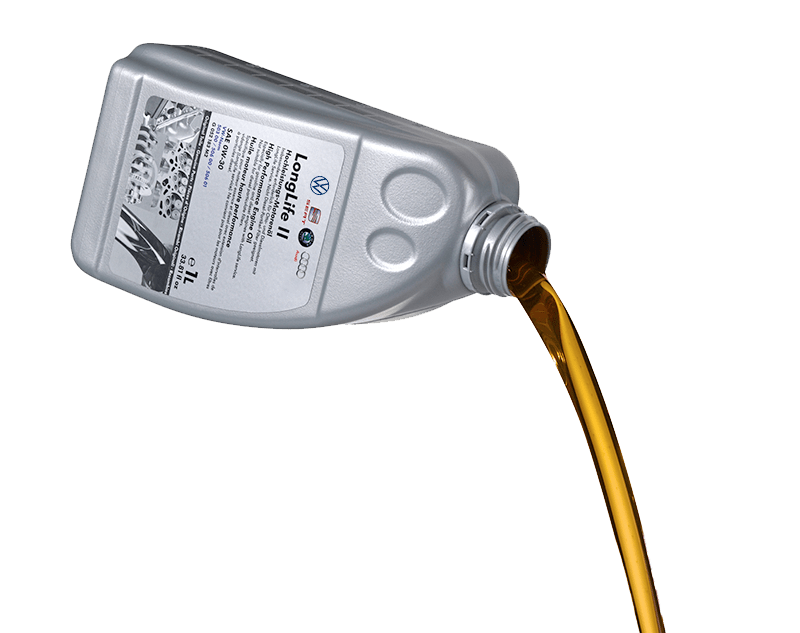 Get the Best Oil Change at Prestige Imports Volkswagen
Changing your oil regularly is a big key to make sure your engine lasts as long as possible. However, you need to make sure you're investing in quality oil and oil filters. If you're in the Pleasantville area, Prestige Imports Volkswagen can take care of all your oil changes for you. Since we use OEM oil filters and quality oil, you never have to worry. We even offer oil change coupons that make it easy for you to save money on every oil change. Next time you need an oil change near Pleasantville, just call Prestige Imports Volkswagen.
Schedule Service
Prestige Imports Volkswagen Service Department Amenities
Free Wi-Fi
Complimentary Beverage & Coffee
Comfortable Waiting Area
Certified Technicians
State-of-the-Art Facility
Extended Hours
Saturday Service Hours
---