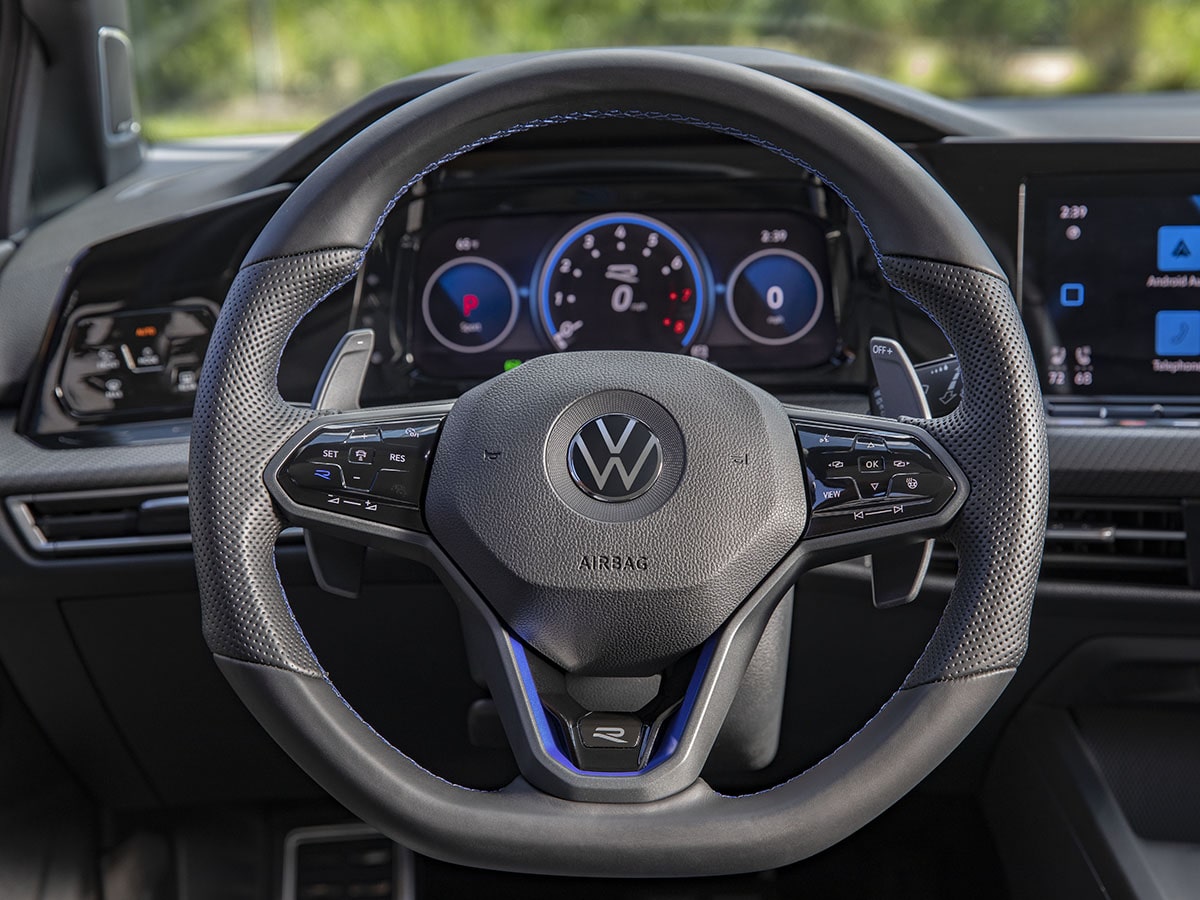 Volkswagen Check Engine Light Diagnosis in Pleasantville, NY
Check engine lights can be frightening, especially if they turn on while you're driving and you don't know why. This can cause stress and anguish over what might be wrong with your vehicle, and we don't want any of that for you. At Prestige Imports Volkswagen, we provide check engine light diagnosis so that you don't have to have questions about your engine's status. You can get any potential problems fixed before they cause any damage to your vehicle.
What Has to Happen to Turn Your Check Engine Light On
Your car's computer controls the check engine light. That computer is connected to many sensors throughout your vehicle, specifically ones in your fuel system that measure all sorts of variables in your car's operation. When one of these sensors picks up a reading outside normal limits, it sends a code to your computer. Your computer stores the code and then turns on the check engine light so that somebody can find out why your sensor is seeing that abnormal reading.
How We Diagnose Check Engine Lights
Our Volkswagen experts start by reading the computer stored code and then checking which sensor the code corresponds. Once they know that, they use their knowledge and experience in Volkswagen repair to find what problems might be causing that sensor reading, and they'll open up your car to find the things that they suspect could be wrong. It could be anything from a slipping belt to an open gas cap, but they'll make sure they find it and let you know.
We Stock OEM Parts for Your Replacements
When you need to replace a part due to your check engine light diagnosis, our service center has a solution for you. Our parts department carries OEM parts so that you can have your replacement done right then and there. OEM parts are the parts Volkswagen designed for your car, so you're getting factory-quality parts when you get your vehicle repaired here. You're also getting the guarantee that Volkswagen has tested the part to ensure it meets their quality and safety standards. OEM parts are the best option for your replacement.
Visit Prestige Imports Volkswagen for Your Check Engine Light Diagnosis
If your check engine light comes on and starts flashing, you need to pull over and call for a tow, as that indicates imminent danger to your car. However, if it just turns on and stays on, you can bring the vehicle to our service center soon for diagnosis and repair. Set up your appointment today as we are conveniently located in Pleasantville, near Thornwood, Chappaqua, Briarcliff Manor, and Hawthorn.
Schedule Service
Prestige Imports Volkswagen Service Department Amenities
Free Wi-Fi
Complimentary Beverage & Coffee
Comfortable Waiting Area
Certified Technicians
State-of-the-Art Facility
Extended Hours
Saturday Service Hours