Certified Volkswagen Cabin Air Filter Replacement in Pleasantville, NY
Driving in your car can be a great experience. Whether you're taking a trip to see family or going on a pleasant drive in the country, there's nothing better than the cabin of your car. Part of that experience is the clean and fresh air that comes from your climate control, and we've got our cabin air filter to thank for that. At Prestige Imports Volkswagen, we're ready to help you replace your cabin air filter when it can't provide that clean air anymore.
Signs You Might Need a Cabin Air Filter Replacement
One of the classic signs of a cabin air filter that's too dirty is weak airflow coming from the vents. This results from the filter being clogged with layers of particles that have been filtered out, and less air can get through. Another sign that you might need a new cabin air filter is a foul smell emanating from the vents, which comes from the buildup of grime on the filter.
What a Cabin Air Filter Does
A cabin air filter sits at the opening through which your car pulls air from the outside. With that air comes pollution, pollen, and other particles that you don't want filling up your cabin. Those are stopped by the cabin air filter, protecting you and your passengers from poor air quality. It can also prevent bigger contaminants like dirt, sand, leaves, sticks, and even bugs from making it into your climate control system.
We Offer OEM Parts to Ensure You Get the Best Replacement
OEM parts are parts that come from the manufacturer, in this case, Volkswagen. Our service center sources a comprehensive variety of OEM parts from Volkswagen to have them on hand. When you need a new air filter, we can offer you an OEM filter, which lets you get the same quality filter as your car would receive in the factory. OEM parts are also thoroughly tested, so you can be at ease knowing your new part won't cause problems with your car.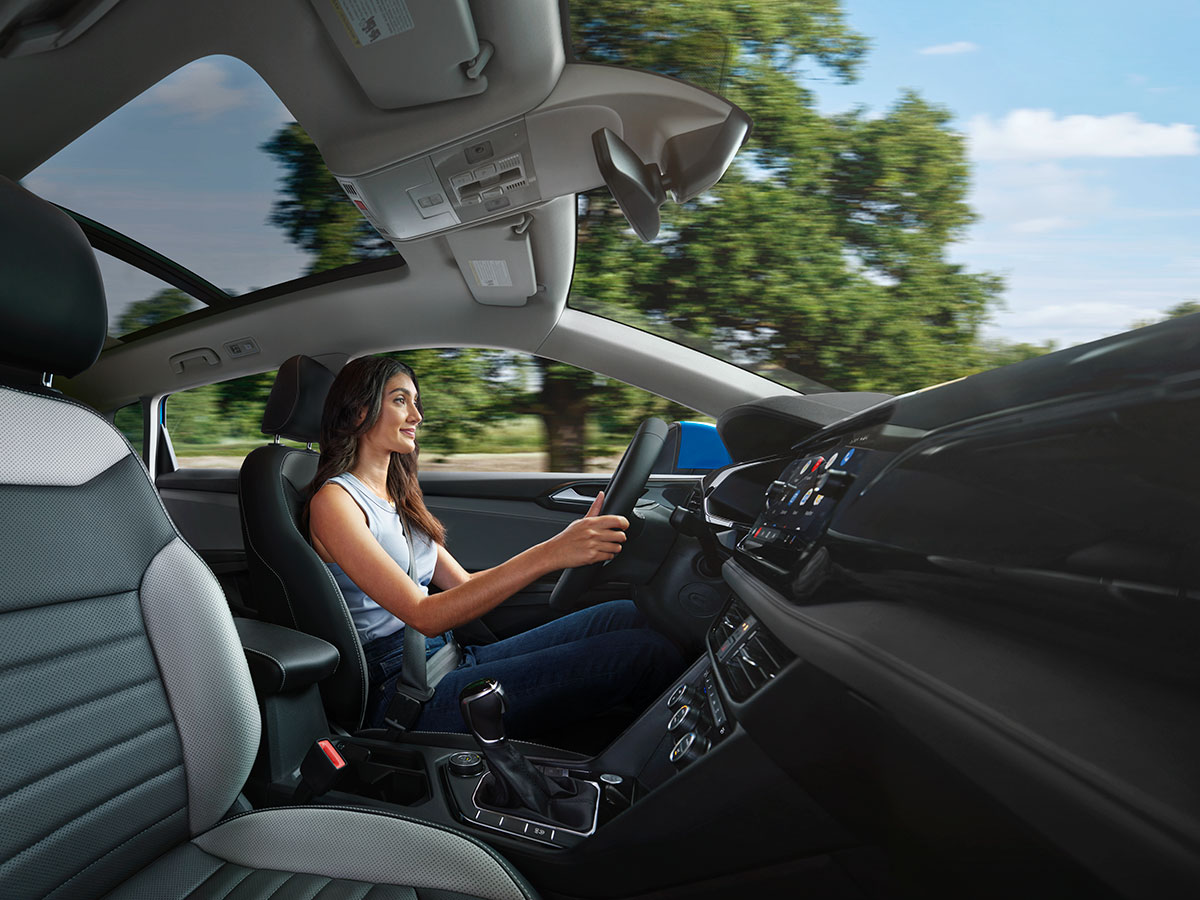 Visit Prestige Imports Volkswagen for Your Cabin Air Filter Replacement
Our service center is the premier provider of all things Volkswagen, from certified service to repair, parts, and accessories. We're the only place you need to go to take care of your vehicle, and we're happy to provide the highest quality Volkswagen service and repair with our certified technicians. We also provide a complimentary multi-point inspection with your visit, which gives you more value for your money. Customers in Thornwood, Chappaqua, Briarcliff Manor and Hawthorn visit us for cabin air filter replacement, so schedule your appointment today!
Schedule Service
Prestige Imports Volkswagen Service Department Amenities
Free Wi-Fi
Complimentary Beverage & Coffee
Comfortable Waiting Area
Certified Technicians
State-of-the-Art Facility
Extended Hours
Saturday Service Hours