About Battery Replacement - How Car Batteries Are Replaced
Volkswagen battery replacement appears easy at first glance, but there are precise details you have to pay attention to when you replace your car's battery. First, the old battery has to be carefully removed, the new battery has to be set in place correctly and secured, and the cables have to be attached correctly. Not securing the battery or connecting the wiring properly can cause issues with performance and possibly damage your car's electrical systems. If you need help with selecting and installing a battery always consult a certified expert in Hawthorn or other nearby communities.
Why Do Car Batteries Need Replacing?
Automotive batteries are like other types of batteries in that, over time, they lose the ability to hold a charge. Once a car battery is no longer charging properly it can cause severe performance issues and even leave you stranded in a Thornwood parking lot despite your car running fine on the drive there. Also, automotive batteries can be physically damaged in various ways, which can cause them to no longer function and require replacing.
How Often Should You Get a New Battery?
In general, your car battery should last between 2 and 4 years before it needs replacing. However, not all batteries make it to two years, and some exceed four years. If your battery is getting old, you should have it tested to ensure it is still charging correctly. Suppose you notice issues with your electrical systems (even mild ones). In that case, you should have your battery checked and replaced if needed, as an aging battery can randomly fail during a routine drive to Chappaqua.
Signs Your Battery Needs Replacing
If your Volkswagen's battery needs replacing, there will be several signs to look for when driving to Briarcliff Manor. The effect a failing car battery can have on your Volkswagen's electrical system includes dimmed headlights, dimmed tail lights, internal lights not working, display failure, your car sounding weak when starting, requiring several cranks to start, or your car refusing to start at all when you turn the key.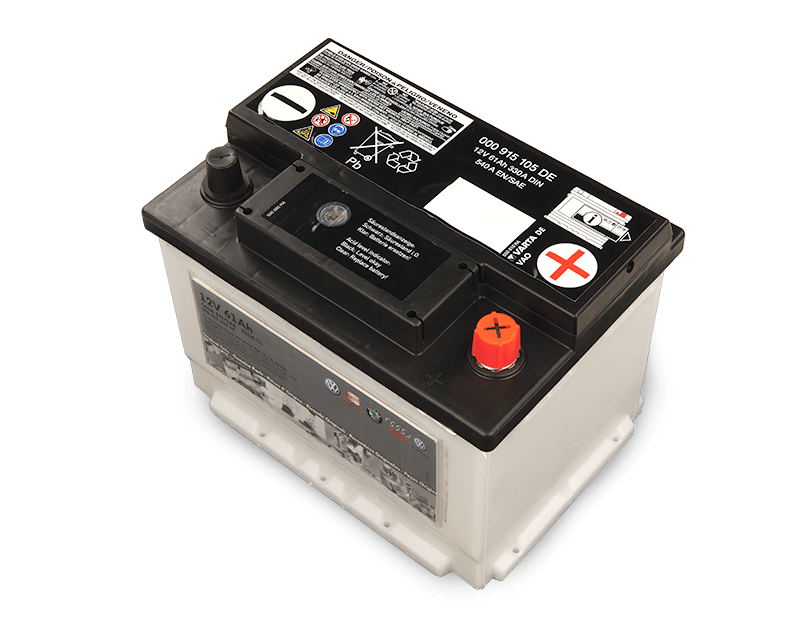 Why Should I Come To Your Dealership For Service?
When researching car battery replacement in Pleasantville, both internet searches and the local phone book list several different shops to choose from, including independent mechanics, dealerships, and more. However, when you need a new battery, you want to be able to trust the work that's being done and the battery being used. At Prestige Imports Volkswagen, we are a fully-certified shop and all our batteries are OEM-certified. Call us today to learn more and see how we can help you.
Schedule Service
Prestige Imports Volkswagen Service Department Amenities
Free Wi-Fi
Complimentary Beverage & Coffee
Comfortable Waiting Area
Certified Technicians
State-of-the-Art Facility
Extended Hours
Saturday Service Hours
---